Contacts:Jenny Dong
Mobile:+8618533681116
Wechat:+8618533681116
Whatsapp:+8618533681116
Mailbox:info@supergold-insulation.com
Address:The development zone of Liugezhuang Town, Dacheng County, Golden Triangle, Beijing-Tianjin Corridor
XPS Extruded polystyrene sheet
Article source:Tianjin SuperGold International Trading Co.,Ltd
Update time:2021-07-14 11:42:13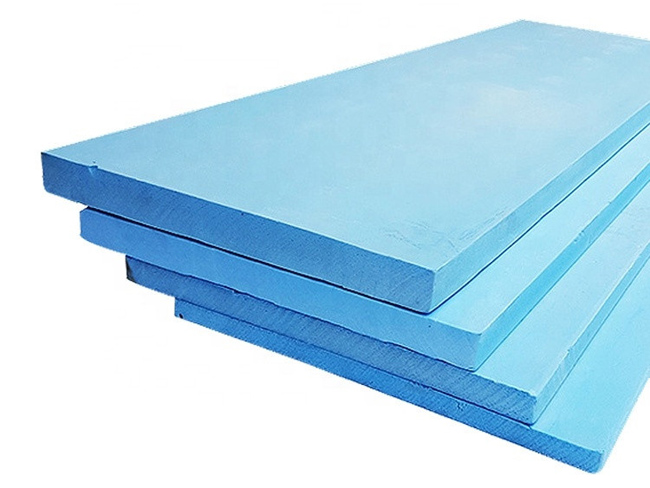 SuperGold XPS extruded polystyrene insulation board is manufactured through a plastic extrusion process. The resulting boards are almost 100% closed cell, strong, highly moisture resistant and easy to cut and shape.
  It is widely used in wall insulation, low-temperature storage facilities, parking platform, the airport runway, construction of concrete roof and the structure of the roof, highways and other areas of moisture-proof enexpensive industry material.
  Distinctive advantages:
  ~ Stable performance and anti-aging:The extruded polystyrene(xps) insulation boards can be used 35-50 years.
  ~ Resistance to compression: compared with other thermal insulation material(200kpa for EPS), it has better compressive strength (around 300kpa), which make it the ideal solution for heavy domestic or industrial loads.
  ~ Water resistance:Polyfoam is almost 100% closed cell and as such is unaffected by moisture.
  ~ Lightweight:volume optimization and easy to handle
  Resistance to deformation
  Resistance to impact
  ~ Versatile: the closed cell structure and density of polyfoam allow specific edge details and surface finishes to be cut into the boards to make them as fit for the job as possible. Moreover, Polyfoam can be cut into almost any shape.
  ~ Recyclable: Polyfoam can be 100% recycled (use 100% new material)
  ~ Thermally insulating
  ~ Waterproof and dimension stable
  ~ Low weight
  ~ Easy to cut( by knife or saw)
  ~ Excellent for wet rooms
  ~ Excellent sound insulation(12mm board,20 db)
  ~ Environment friendly ( Free of CFC & HCFC)
  ~ Easy to be tiled
  Scope of application:
  ~ Building exterior insulation
  ~ Cold storage: exterior wall insulation, inner wall insulation, roof insulation, floor insulation
  ~ Water power concrete aqueduct
  ~ Airport runway and highway
  ~ Central air-conditioning ventilation
  It is easy and quick to installed and can be finished with tiles to match surrounding decoration.
  Can be made to any size, excellent for waterproof and heat and sound insulation.
  Can be used in bathroom and wall and wet room.Easy installation can save cost and time.
  You can installed by yourself.
  Product specifications:
Thickness

Width

Length

Edge

60-100mm

600mm

1200/1250mm

Square Edge

20-100mm

600mm

≤6000mm

Ship Lap,

Square Edge,

Tongue&Grooved

20-100mm

900mm

≤6000mm

20-100mm

1200mm

≤6000mm
| | | |
| --- | --- | --- |
| Density | Kg/m3 | 30-45 |
| Thermal conductivity,90days,10℃ | W/(m*k) | 0.027-0.036 |
| Compressive strength at 10% deflection or yield,(vertical) | Kpa | 250-700 |
| Tensile strength | kpa | ≥350 |
| Water absorption | Vol-% | ≤1.00% |
| Capilarity | nil | nil |
| Coefficient of linear thermal expansion | mm(m*K) | 0.07 |
| Temperature limits | ℃ | -50℃,+75℃ |
  Packing:
  ~Naked package or Plastic bag
  ~OEM & ODM & Customized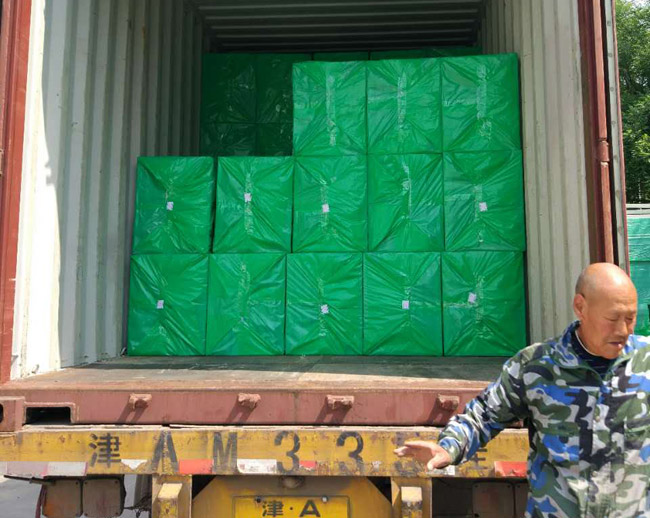 40'HC-loading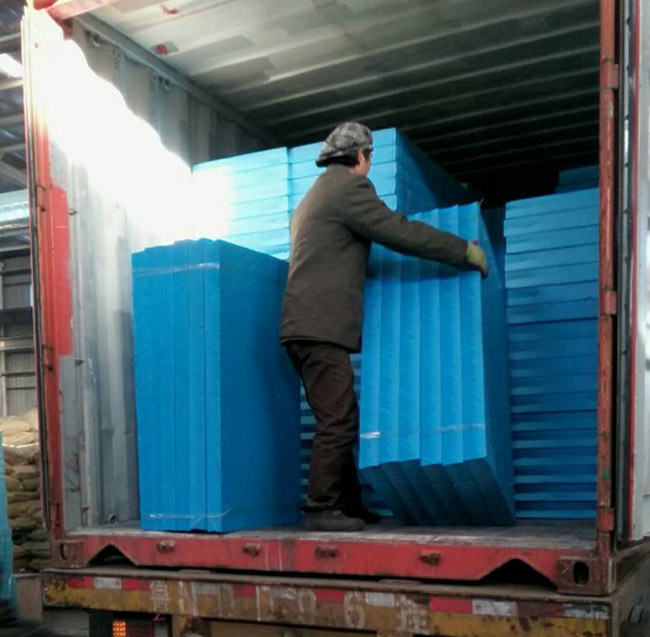 naked-packing-loading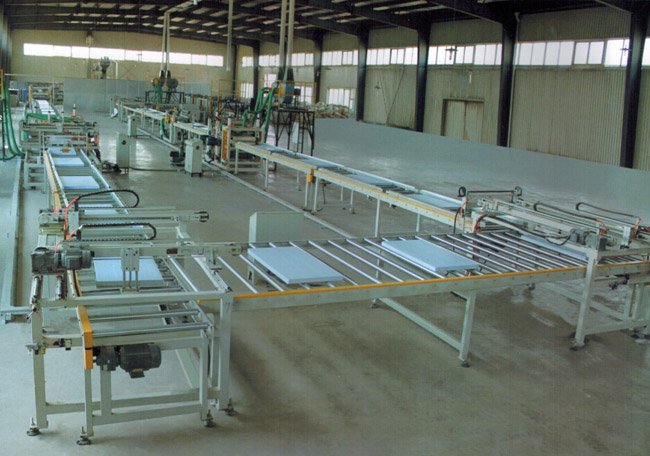 production-line-xps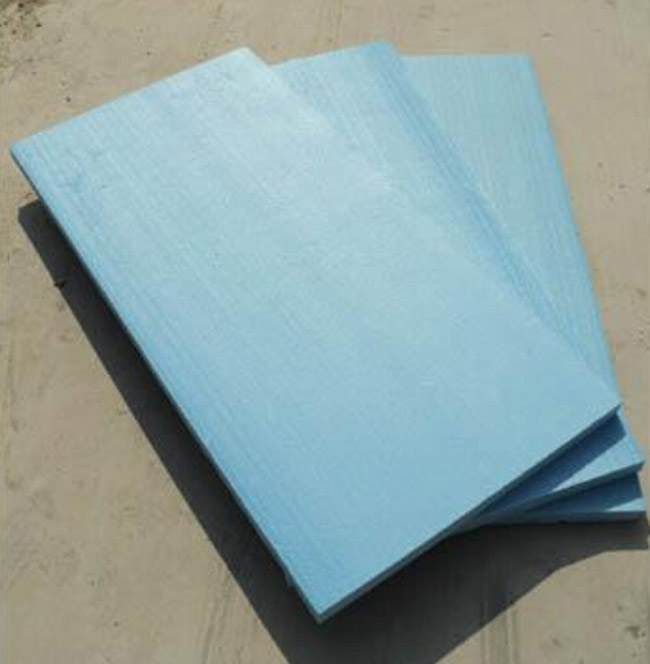 smooth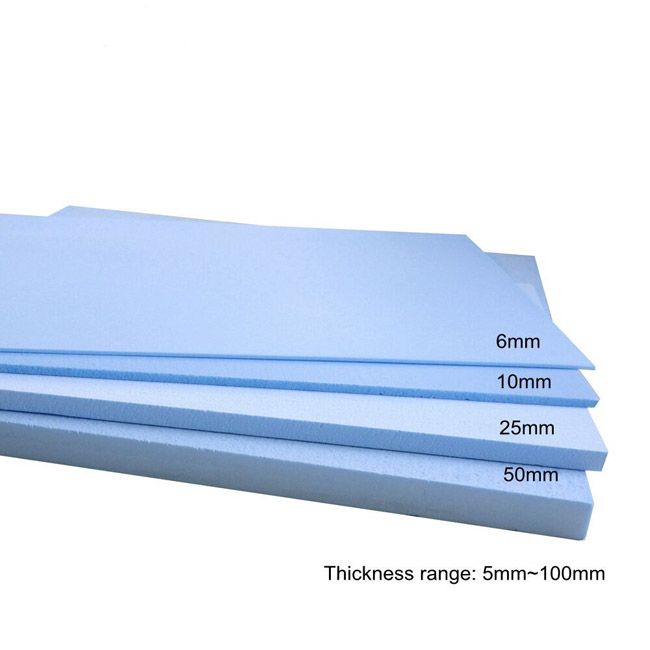 XPS-extruded-polystyrene-board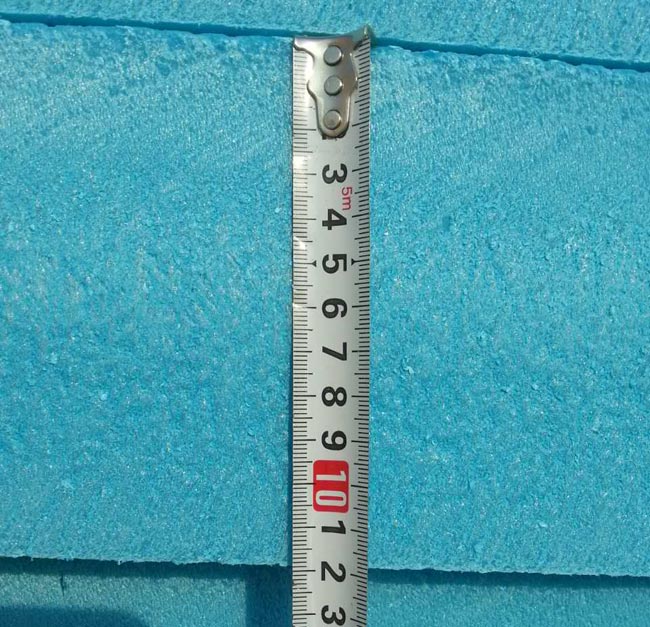 xps-foam-board-12mm
Last:period!
Next:period!